Wandering through Life:
A Hope for Neighbors Christian Gift Book
by Wendy Nelson and Tamera Striegel


"Wandering through Life" is a 48-page, 8-1/2"x8-1/2" hardcover Christian gift book filled with inspirational stories and more! ISBN 978-0-692-30348-1

Jesus told us to love ourselves, our God and our neighbors. When we reach out to others, we share hope and encourage each other. Quality images feature beautiful color photography. Poems, articles and stories motivate us to learn a new way of living -
using our gifts and studying God's Word. This is a book about hope!
Includes recipes, helpful hints, a bookmark and verses of KJV scripture.
Buy this Christian book for friends!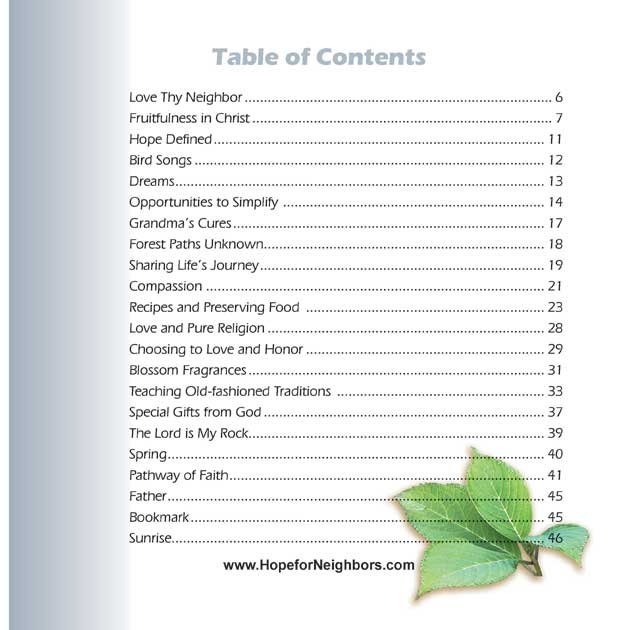 BACK TO HOME PAGE

PASTORS CLICK HERE TO BUY!